We proudly supply several industries that manufacture their products in the UK. The most obvious of which are of course apparel, haberdashery and upholstery and furnishings. One unlikely sector that you may not know we supply regularly is Transport.
We were saddened to see that Tacura customer and world-leading bus manufacturer, Wrightbus recently lost their 94 year-old Founder, Sir William Wright. The outstanding send-off and guard of honour in tribute to their founder was an emotional sight. Our deepest condolences are with the entire Team at Wrightbus.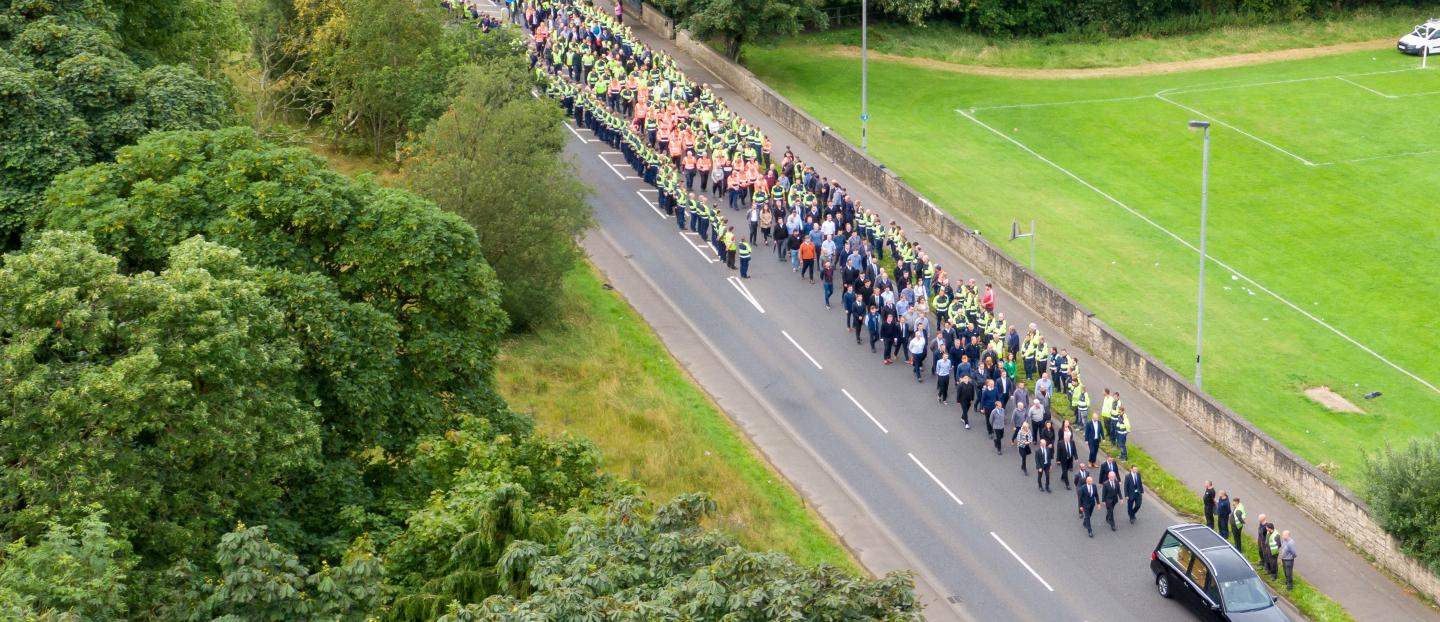 Sir William founded the firm in Ballymena with his father Robert Wright after World War Two, he created the platform for a business which is now leading the world in zero-emission technologies.
Rescued from administration by green entrepreneur Jo Bamford in October 2019, the company has since gone from strength to strength. Mr Bamford paid tribute to Sir William's vision for the company earlier this week: 
"Sir William and his father were pioneers, of that there is no doubt," said Mr Bamford. "The Wrightbus name is synonymous with everything they stood for and those values - problem-solving, hard work and never giving up - course through the business I run today.
Sir William pioneered aluminium bus framing in the UK in 1976, the first low floor bus in 1992, first British designed and built EV bus in 1999 and finally ensured the future of the business by leading the design of the worlds first hydrogen fuel cell double deck in 2015.

Wrightbus currently employs more than 1,000 people at its factory in Ballymena, Co Antrim, and produced the world's first hydrogen double-deck bus. Its zero- emission battery electric bus was recently named as the most efficient in the world, with orders coming in from around the globe.
On the workbenches of their production line you will find the following products from Tacura: 
With zero-emission vehicles making up 70 per cent of production this year, they are truly leading the way in green transport and with discussions in progress with operators from the USA, Australia, South America and the Far East as authorities race to hit net zero targets, Wrightbus are set for a very busy future. A legacy that we are sure Sir William would be very proud of!
If you would like to speak to one of our dedicated team members to discuss your transport business needs, please contact us via email: 
hello@tacura.com
or call 
0330 123 1950
.

Source: https://wrightbus.com/en-gb/news-and-media